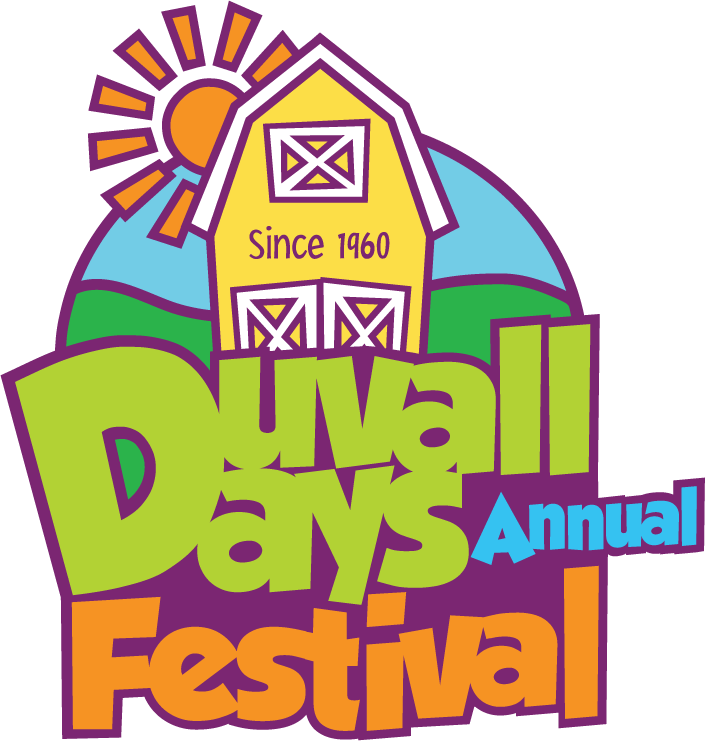 WHAT IS THE DUVALL DAYS FESTIVAL
A FREE Gathering For All Ages
n 2022 The Duvall Days Festival is back in action! After a two-year hiatus due to the COVID-19 Pandemic, we are reestablishing the 60+ year festival in the heart of Duvall. Duvall Days 2022 is a festival celebrating the "Small Town / Real Life" community spirit of Duvall, WA and the lower Snoqualmie Valley.  Mark your calendars for June 3rd and 4th as Duvall Days will kick of Friday night June 3rd with the Riverview Education Foundation 5K run in McCormick park.
Saturday June 4th will kick off with the Duvall Days Grand Parade. Once again, Duvall's Main Street will be closed to traffic and becomes a pedestrian mall lined with vendor booths, live music, youth performances, and art demonstrations. The fun spills over into local parks where visitors enjoy kids play zones, contests and games, food vendors, a beer garden and more. We have a "surprise" musical lineup for this year's event planned for the evening followed by traditional fireworks!
If you would like to help the festival get back on its feet, please check out our sponsorship page. This year's leads are Kim Piira and Morgan Henley of Morgan Presents. We have an awesome team of volunteers and coordinators already assembled and are looking forward to reviving this event for Duvall.
FRIDAY JUNE 3
6:30PM-8:30PM
The Festival kicks off with the Riverview Education Foundation 5K Run/Walk at McCormick Park (signup)
SATURDAY JUNE 4
9AM - 10PM
Parade, Vendors, Music, Activities, Car Show
FIREWORKS!!