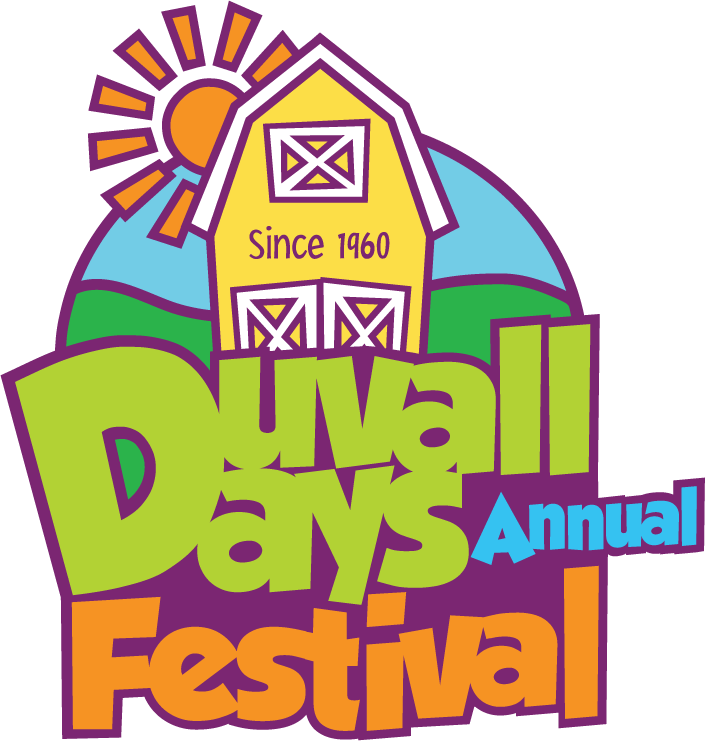 WHAT IS THE DUVALL DAYS FESTIVAL
A FREE Gathering For All Ages
Place your bets on Cow Pie Bingo. Watch the Running of the Balls down Stewart Street. Hop on over to the Frog Jump Competition. Ride the mechanical bull -- how long can you last?. Visit the 4H Petting Zoo or play Knockerball soccer and Laser Tag in McCormick Park.  Saturday night is capped off with a music concert in McCormick Park followed by fireworks, sponsored by Safeway.  Presenting  Sponsors for the day are The Irwin Group, Alpine Integrated Medicine, Duvall Veterinary Hospital and the City of Duvall.  Sunday morning features the Riverview Education Foundation 5K run, a 10K run, and the renowned Firefighters' Pancake Breakfast served up inside the Duvall Fire House. Duvall Days is going to be bigger and better than ever this year -- it will be a real "blast" -- come on down and enjoy it!
10:30am Parade Begins,
with Kiddie Parade first
Then, visit 80+ vendors, enjoy various activities for all ages throughout the day ending with music and fireworks in McCormick Park.  Stay tuned for details and schedule.
REF Run 2017: 5K, 10K, and Kid's Obstacle Race
Sunday morning

Thank you to our sponsors!  Without them Duvall Days could not happen.  
Please click on their logo to learn more about their business and give them a big thank you for their support!