Cow Pie Bingo Tickets, $5
Purchase at Duvall Civic Club/Hy-Lo 4 H Booth at Duvall Days
The cow "plop" will actually happen on Sunday starting at 1:30pm - which will be live streamed on Duvall Days Festival Facebook, but you can purchase your plot square on Saturday June 2nd  at Duvall Days. Visit the Duvall Civic Club/Hy-Lo 4-H booth #102 (in the Windermere/Metcalf parking lot) to purchase your square. Each square is $5 and the person who purchases the winning square (the square that the cow plops on) wins a beautiful gift basket of cheeses, wines, and much more. (No need to be present to win) This is a fundraising event for the Duvall Civic Club and the Hy-Lo 4-H, which allows them to help our community.
Don't forget to come to the Cherry Valley Dairy on Sunday, June 3rd, for the actual Cow Plop starting at 1:30pm. There will also be FREE farm tours that day. Please don't bring any drinks, food and pets. Please park at the Holy Innocents Catholic Church.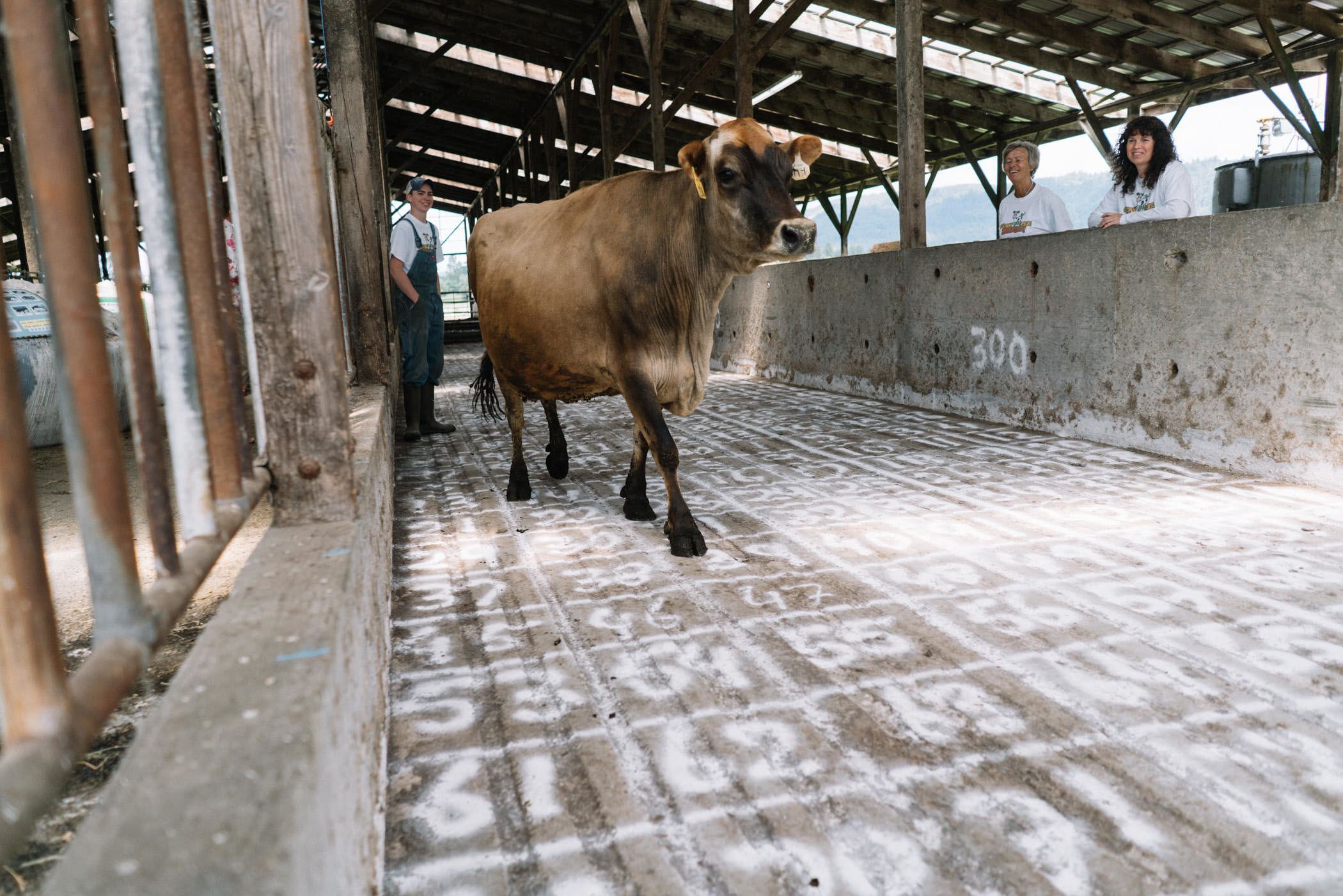 Persons must be 18 or older to purchase a land parcel.
Player/ticket holder need not be present to win.
Player/ticket holder is responsible for all associated fees/taxes.
No tickets will be sold after the event begins 1:30pm on Sunday, 6/3.
For each square sold a ticket stub will be placed in a nontransparent envelope by an event organizer.
The actual grid area will be clearly marked with all squares being of equal shape and size (14" x 14") at the Cherry Valley Dairy located at 26900 NE Cherry Valley Road, Duvall.
At 1:30 pm on June 3rd, a cow will be led onto the grid area by a handler and let free to roam within the area until a cow pie is released on a square, or the time allotment of 2 hours has expired. Upon completion of a cow pie or the expiration of the time allotment, the winner will be announced. If there is no cow pie by 3:30 pm, the winner will be determined by a drawing of the ticket stubs.
The square containing the largest volume of cow pie will determine the winner.
If a cow pie lands on a square which is determined to be an "unsold" square, the winner will be the closest "sold" grid in proximity to the cow pie.
Any disputes or claims must be registered with the judges immediately following the event.
The results or decision of the judges will be publicly posted.