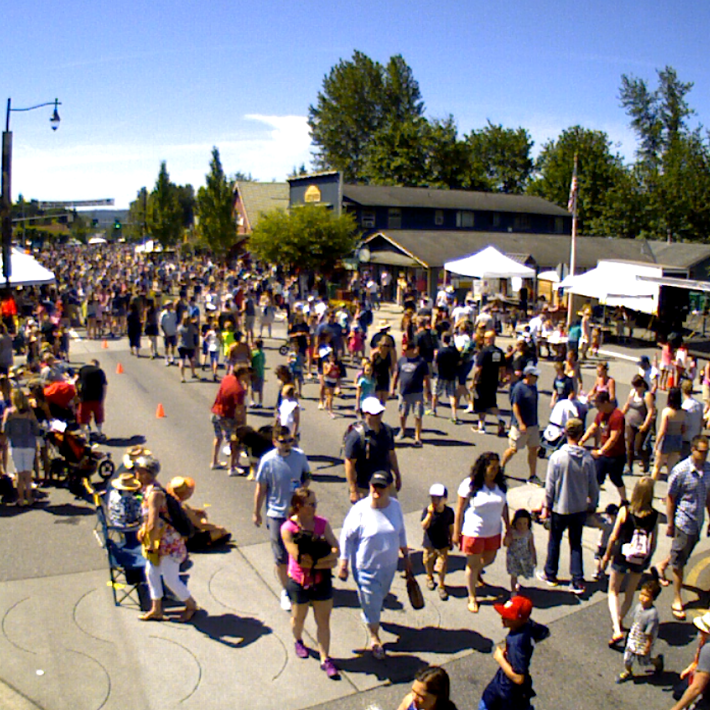 Booth & Food Vendors
All Day
Main Street, Duvall Police Parking Lot, McCormick Park
70+ Vendors will line Main Street of Duvall, Duvall Police Parking Lot and McCormick Park. Look for art demos, local organization booths, food trucks and more.
A few spots left. Vendor Application here >>
Big Rock Classic Car Show
presented by Cedarcrest High School DECA
9am - 3pm
Safeway Parking Lot
11th Annual Big Rock Classic Car, Truck, Tractor, & Motorcycle Show, 9am-3pm (Safeway Parking Lot). Presented by Cedarcrest, DECA club.
Parade presented by Rotary Club of Duvall
Starts at 10:30am
Main Street
Don't miss this kickoff event on Main Street with all sorts of local talent, clubs, organizations and cute kids. Parade begins at 10:30 with Kiddie Parade first then Grand Parade immediately after. Sponsored by Rotary Club of Duvall.
Redemption Church Fun Zone
11:00am - 3:00pm
Redemption Church (The Hub) Lot
All-Ages-Fun-Zone at their building, The Hub (old Union Bank building) from 11:00-3:00.  There will be with lots of free activities, attractions, and a live band.    Be sure and be there between 12:30-1:30 when the Seahawks mascot Blitz will be available for taking selfies. 
Duvall Fitness
"Kid Zone"
11am - 3pm
Duvall Fitness Parking Lot
Huge Black Ops Obstacle Course and a Dual Team Basketball Bungee Run
Timberlake
Family Zone
10am-4pm
Timberlake Church
Timberlake Church will offer Free Snow Cones, Bounce Houses, Photo Booths, Kids Crafts, Mom's Nursing / Rest Area
American Family Hot Air Balloon
11:00am - 3:00pm
McCormick Park, upper area
American Family Insurance, Tania McLaughlin Agency will host an "Up!" themed hot air balloon activity with photo booth and giveaways.
Mechanical Bull
9am - 4pm, Duvall Tavern Parking Lot
Brought to you by Off Road Vixens, the Duvall Tavern and Big Horn Construction!
So, can you ride for 8 seconds like the rodeo experts? Yes, Duvall Days is bringing bull riding to you! You can try your rodeo skills at the Duvall Days Mechanical Bull Ride! This large mechanical bull will set your appetite for all things rodeo – and if you fall off, not to worry, a nice soft landing is provided!
Cow Pie Bingo Purchase + Photo Op
11am-3pm
Duvall Civic Club Booth
Stop by the Duvall Civic Club and purchase a cow plot square and take a selfie with the cow!  Cow plop happens Sunday afternoon at 1:30pm with live streaming of the event.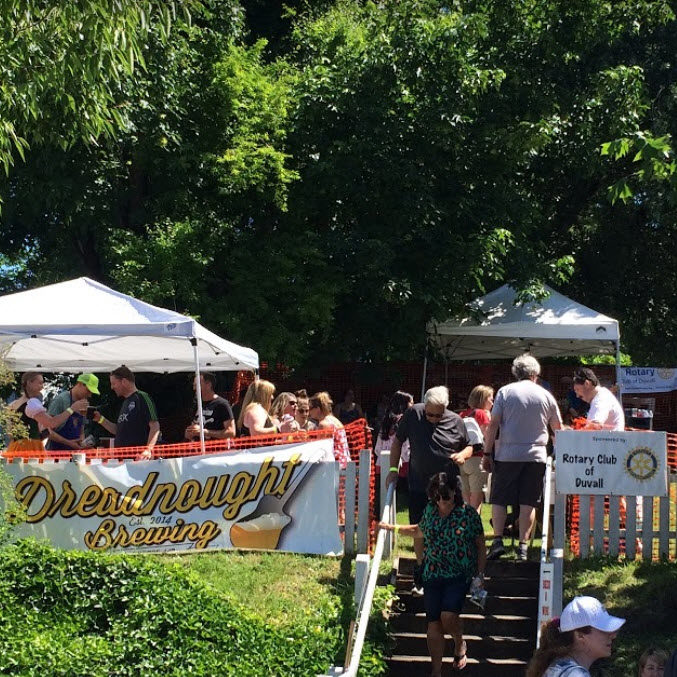 Rotary Foundation of Duvall Beer Garden
10am - 4pm, Main & Stephens
5pm - 10pm,  McCormick Park


Come watch the parade and enjoy music and beverages from Old Rock Brewery and Cherry Valley Winery at the Duvall Days Rotary Foundation of Duvall Beer Garden.  The garden will feature local music all day! 
Hillside Academy Scavenger Hunt
9am - 4pm
Hillside Academy Booth
Follow the clues to discover hidden treasures throughout downtown Duvall.  Use your eyes (and cell phones) to capture the sites & then hunt down the treasures that await you at the Hillside Academy booth.
KCLS Library Vans
11am-3:30pm
McCormick Park, upper area
Take a break and sit down with a good book, try a relaxing craft or enjoy a short retro Mario game at the Library2Go van. Books, movies, and bookbags can be checked out with your KCLS library card.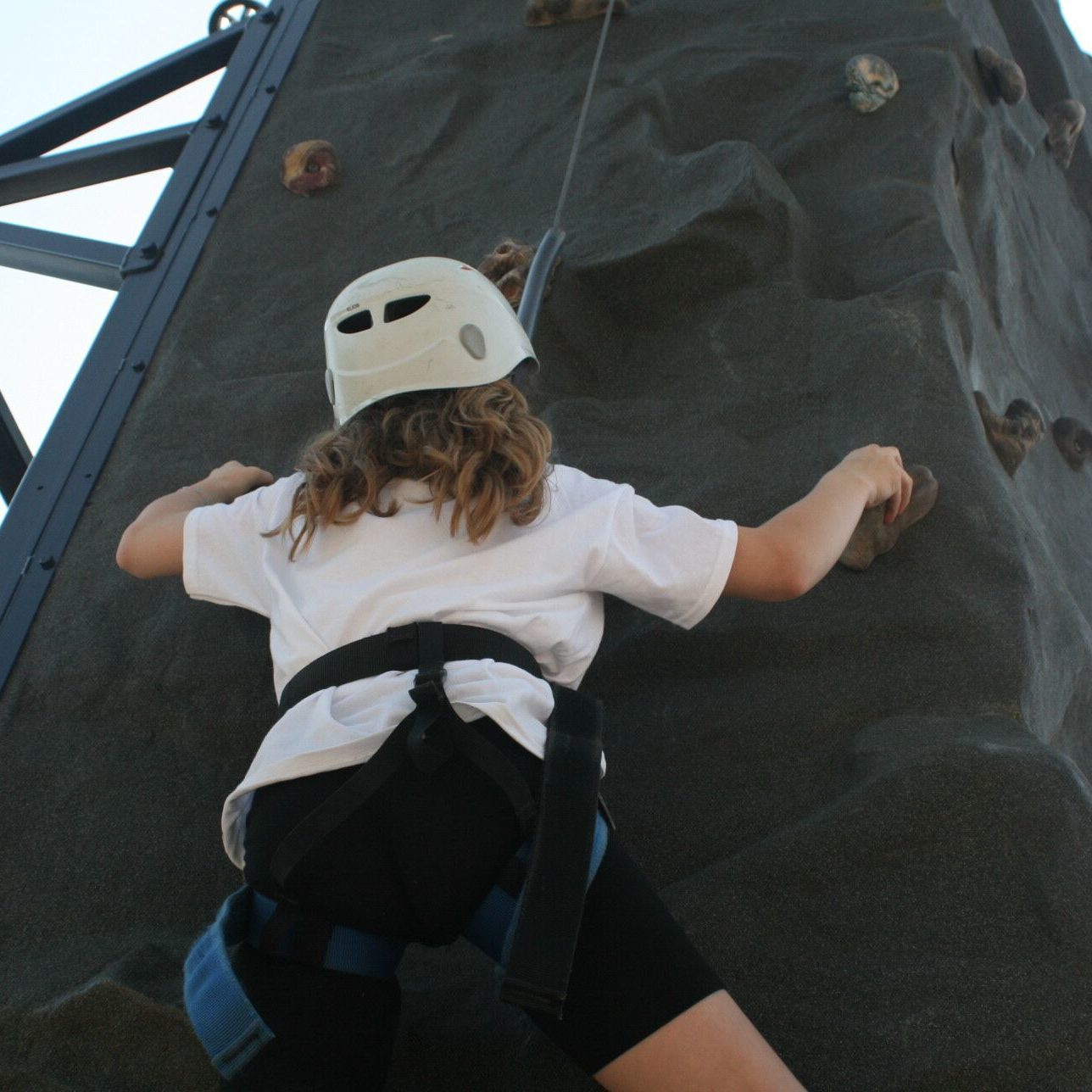 Rock Climbing Wall
9am - 4pm
Main Street
north end, near Duvall Tavern
Climb to the top of Duvall! Come on down to the end of Main Street by the Duvall Tavern and try your rock climbing skills at Duvall Days! No need to be an expert, this 25ft high wall features 5 distinct climbing areas that vary in difficulty, and are fully equipped with safety harnesses
Duvall Co-Op Preschool Rest Station
11am - 4pm
Duvall Co-Op Preschool, on Stella St.
Need a rest? The Duvall Co-Op will be open on Saturday from 11-4 for families to stop and take a break.
Zip Line
11am-10pm
McCormick Park
lower large area
Fly across Duvall's McCormick Park in the newest Duvall Days attraction, the 200 ft. Zip Line! Set off from a 45ft tower and fly across the park, landing on the other side – don't worry you can scream as loud as you want! If under 18 a signed parental Waiver will be required.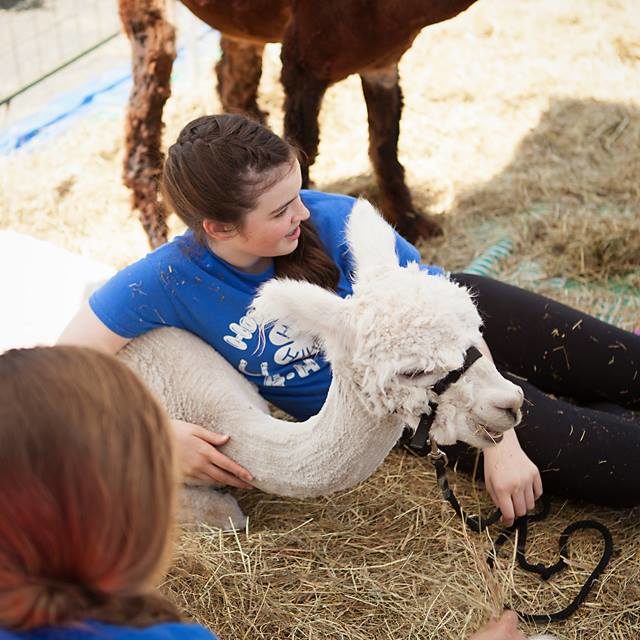 4H Petting Zoo
11:30am - 3pm
McCormick Park
upper area, near beach
4-H members will be handling the animals and answering questions. Animals include alpacas, llamas, goats, rabbits, chickens and miniature horses.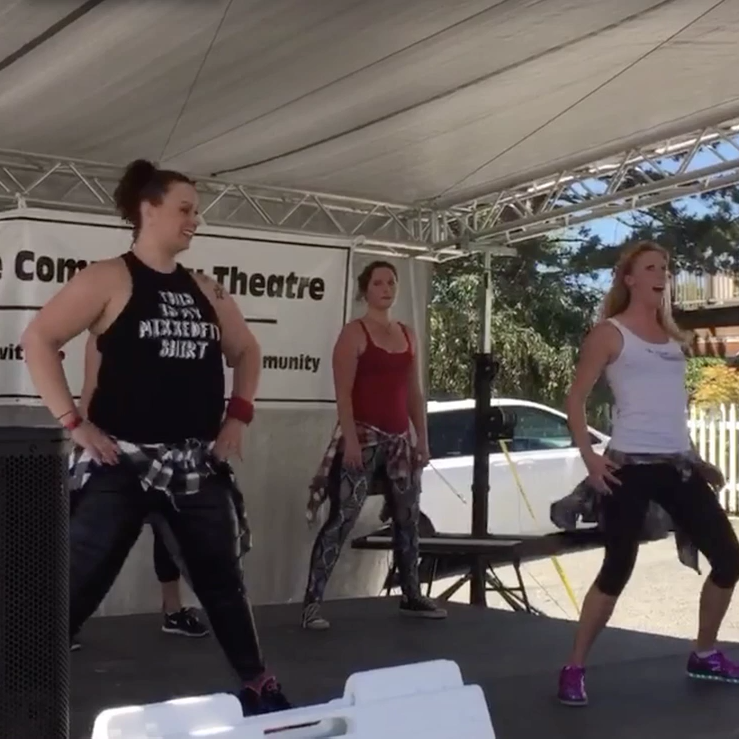 Community Stage
11:30am - 4pm
Main Street & Stella St
between City Hall and The Grange
TJ Sports
Bubble Soccer
12pm-4pm
McCormick Park, lower large area
TJ Sports will be offering FREE Bubble Soccer from noon to 4 pm at McCormick Park.  Bubble Soccer is played in a giant plastic ball that covers your body from your knees to your head. In it, you can run, kick, dive, roll, and hurl yourself into your friends without the fear of getting hurt. It can be played like soccer…but with players enclosed in a cushion of air bumping, knocking and rolling into each other. It's like soccer, football and pinball all rolled together!  We will be offering both medium and large sized Bubble Soccer balls that are perfect for young tweens to adults.   Come Join in the FUN! 
If under 18, must have signed waiver by an adult to participate.  You can sign one online here or in person.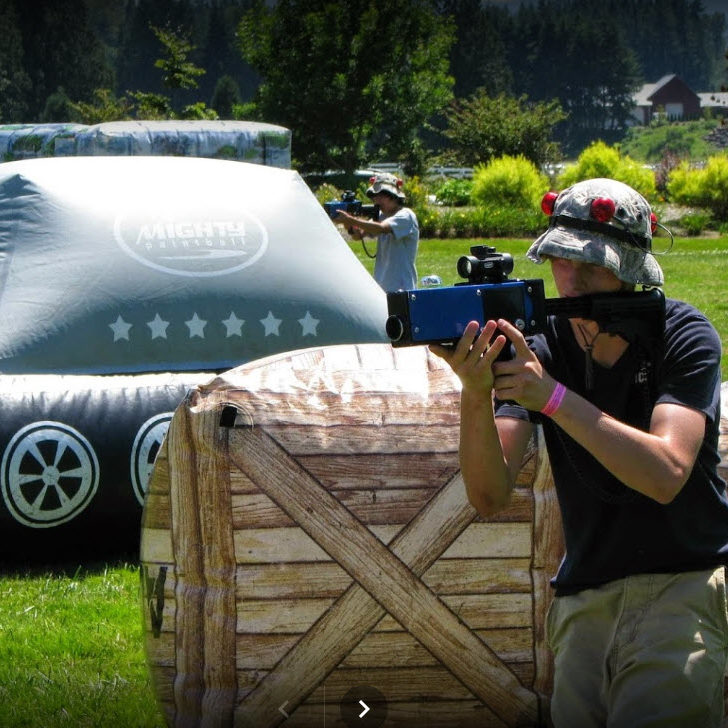 Adrenaline Sports
Laser Tag
12pm-4pm
McCormick Park, lower large area
Come play games of Laser tag with Adrenaline Sports that unlike any other laser tag experience! The gameplay merges the physical excitement of paintball with the electronic features of video games allowing team objectives such as Capture The Flag, VIP, King Of The Hill, or players can invent their own game.
Basketball Tournament Cedarcrest Select Basketball
12pm-4pm
Parking lot, behind Duvall Fitness
Cedarcrest Select Basketball is hosting the inaugural Duvall Days 3v3 Basketball Tournament for youth basketball players currently in 3rd through 8th grade. Teams of 3 to 4 players (boys, girls or combo of boys & girls) are invited to pre-register and join in the fun of a little friendly community b-ball competition. We will have three divisions of teams in 3rd/4th, 5th/6th and 7th/8th grades playing on three courts in the heart of downtown vying for championship titles and the all important championship t-shirts.
Windermere Duvall Face Painting & Tattoos
12pm-4pm
Windermere Duvall Parking Lot
Come get your face painted by Tator Tot in the Windermere Duvall Parking Lot!
Making Memories Fun Photo Booth
This event by far is going to be something that each person that attends Duvall Days will forever capture a memory. Fun Foundations Early Learning is partnering with photo orchard to provide a cool space, being silly and taking home a memory of Duvall Days, promoting Fun Foundations Early Learning and the amazing photo works provided by Photo Orchard.
Blitz, the Seahawks Mascot
12:30-1:30pm
Redemption Church Fun Zone
Blitz, the Seahawks Mascot will be in the Redemption Church Fun Zone from 12:30 until 1:30 to greet the fans and take selfies with the 12's.   Stop by and say "Go Hawks!"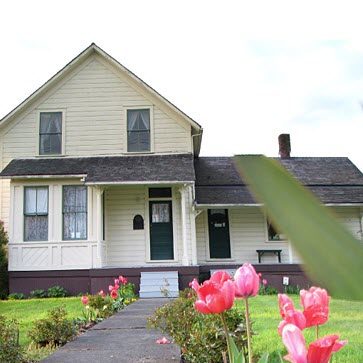 Historic Dougherty Farmstead Tours- Duvall Historical Society
12pm-3pm
Cherry Valley Road, shuttles provided
Walk the Dougherty House - built over 100 years ago-and visit the bunkhouse, milk barn, and pioneer cemetery nearby. Small farm animals will be onsite for viewing. 
Art Show & Wine Tasting at Cherry Valley Winery
12pm-5pm
30932 NE Cherry Valley Rd
Shuttles Provided
Very special Art Show. Grab a bite to eat with Swift & Savory's amazing food truck. Satisfy your sweet tooth with Brugge Chocolates, sampling and selling their gourmet, artisan truffles, salted caramels and pâte de fruit. And live music!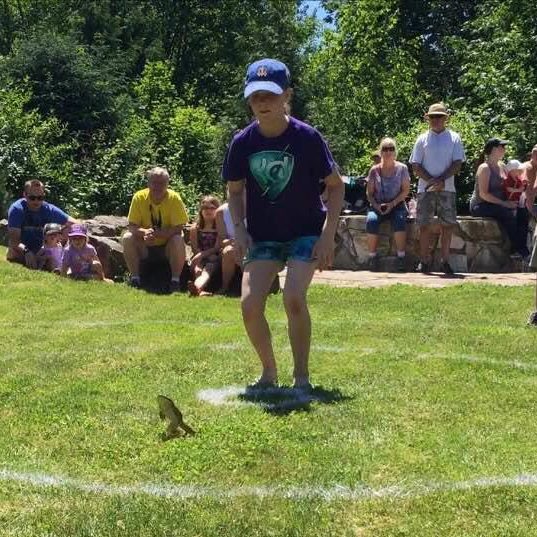 Come sign up to participate in the annual frog jump event hosted by Cub Scout Pack 569 from Cherry Valley Elementary.
Running of the Balls by Stillwater Elementary PTSA
3pm
Balls roll down Stewart St.
Hosted by Stillwater Elementary PTSA, the Running of the Balls event is a fun raffle contest with many winners! Raffle tickets that match a numbered ball will be sold during the day until 2 pm at the Stillwater PTSA booth located near Red Pepper. We will also be preselling tickets at Stillwater beforehand. At 3 pm, all the balls will be released on Stewart and roll down to a single collection point, the person who has the ticket that corresponds to the first ball that crosses the finish line will win a $500 cash prize. There will also be runner-up prizes donated by Duvall Chamber of Commerce businesses. Our principal, Jack Madigan and other staff members will be at our booth during the day to play fun games with the kids, and we'll be having a good ol' fashioned PTSA bake sale so make sure you stop by!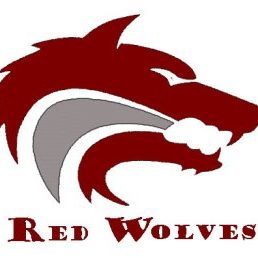 "Taste of Duvall" Evening Food Delivery Service
Support Cedarcrest Class of 2018 by having them deliver dinner from local restaurants to your family in McCormick Park.
Fireworks sponsored by Safeway
Fireworks return to Duvall Days.  Join us down at McCormick park for an evening of music with Fireworks ending the show at 10pm.
Sponsored by Safeway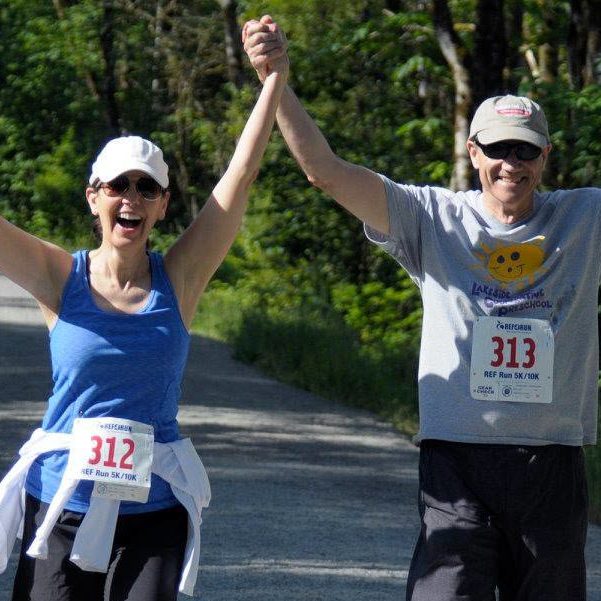 REF Run
Sunday morning,
various start times
5K, 10K, and Kid's Obstacle Race. Benefitting the Riverview School District.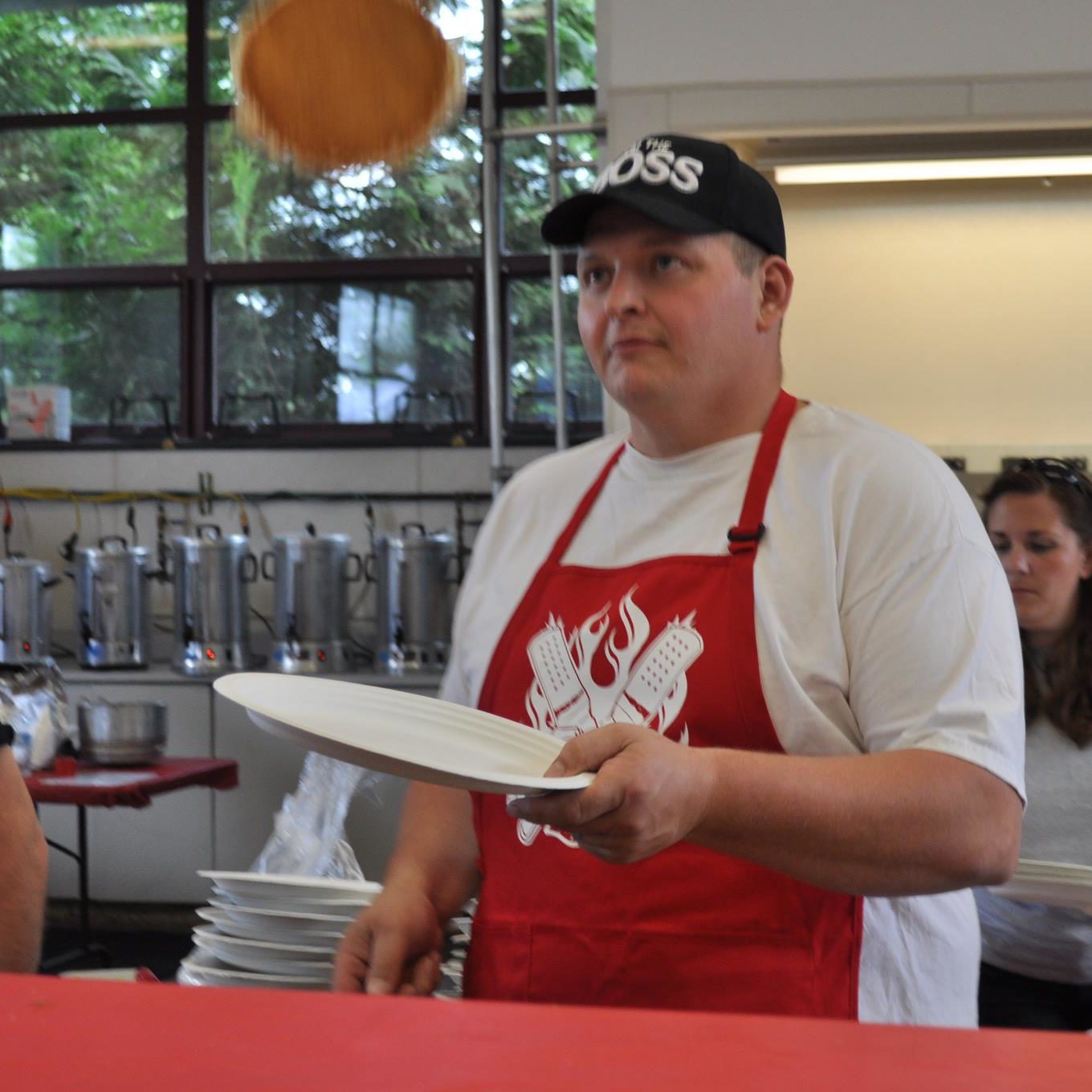 Duvall Firefighters Annual Pancake Breakfast
It's a Break-Feast of Pancakes - Organic Eggs - Ham - Applesauce - Starbucks - Organic Valley Milk - Hot Chocolate and it's all cooked and served by our local heroes at Fire District 45.

Pancake Breakfast Facebook Page >
Duvall Co-Op Preschool Rest Station
9am-1pm
Duvall Co-Op Preschool
We will have activities for kids to do in our sport court while they are waiting in line for the pancake breakfast.
Cow Pie Plop presented by Duvall Civic Club
1:30pm
Live Stream (link TBA)
Watch on a Live Stream as the Cow attempts to plop on the Bingo Board.  Link will be provided here. 
Farm Tours at Cherry Valley Dairy
1:45pm & 2:15pm
26900 NE Cherry Valley Rd, Duvall